Accordian_CSS_SCRIPT_CONTAINER - DO NOT REMOVE - (RK - 9/26/22)
Your content goes here. Edit or remove this text inline or in the module Content settings. You can also style every aspect of this content in the module Design settings and even apply custom CSS to this text in the module Advanced settings.
Rebecca Boudwin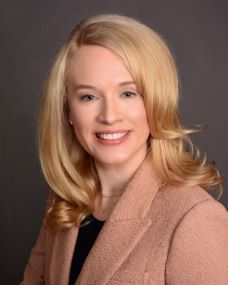 Kenneth Ross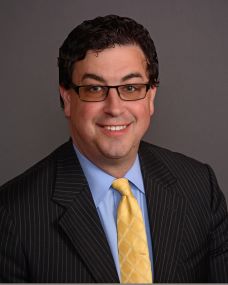 Ken is a graduate of Rutgers University, Camden, where he graduated with Honors and earned a Bachelor of Arts in History. He then graduated from the Rutgers School of Law – Camden, where he earned a Juris Doctor. Ken is a member of the bar of the State of New Jersey. He is admitted in the State of New Jersey, the District of New Jersey as well as the Third Circuit Court of Appeals, and a member of the American Bar Association, the New Jersey State Bar, and the Burlington County Bar. He is also a member of the probate committee in Burlington County.
Kenneth D. Ross concentrates his practice in several areas including Wills/Trusts/Estates; elder law; tax law; land use; real estate; homeowner and community association law and commercial litigation.
Ken's real estate and land use practice has consisted of serving as primary attorney for the sale and purchase of commercial real estate including multi-million dollars transactions, assisted senior attorneys with the representation of multiple Municipal Land Use Boards, assisted with preparation and filing of redevelopment plans for local municipality, and assisted in the preparation and filing of a successful application for Smart Growth Grants from the New Jersey DCA.
A large portion of Ken's real estate practice includes the representation of community and condominium associations. He currently represents several associations as general counsel in Burlington, Camden, and Atlantic Counties. His representation of associations includes advising Boards on all aspects of community law, attending Board meetings, review and preparation of governing documents, handling litigation regarding the Board and/or its members and collections.
Ken also has experience in matters involving construction law, consumer fraud, quiet title actions, collections, tax law matters, and business law, including general commercial litigation, franchise disputes, contract disputes, buy/sell agreements, shareholder agreements, dissolutions and winding down and tax matters.
Richard Roy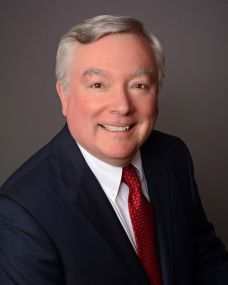 Richard F. Roy, Jr. is a shareholder with the firm who concentrates his practice in two areas, Land Use and Real Estate Law and Family/Matrimonial Law.
In his land use practice, Rich represents a variety of individuals and corporate clients before planning boards, zoning boards of adjustment, and in connection with state permitting. His land use practice covers a broad spectrum, from simple home owner variance applications to multi-million dollar commercial and residential site plan and subdivision approvals. Rich has represented those individuals and entities in all aspects of land use approvals, including site plans, subdivisions, use variances, and other approvals at the local, county, and state level.
With his background as a litigator, Rich has the ability to handle client litigation needs in the land use area, including appeals of adverse decisions and municipal court and superior court appearances related to alleged zoning violations. In addition to his land use real estate practice, Rich also handles transactional real estate issues for individual property owners.
Prior to joining BRRL Law, Rich was a shareholder at the firm of Archer & Greiner and was a member of that firm since starting as a Law Clerk in 1987. Before joining Archer & Greiner, Rich taught at St. John's High School in Shrewsbury, Massachusetts for two years prior to attending law school.
Rich was an editor of the Rutgers Law Journal and graduated with honors from Rutgers Law School, Camden, New Jersey, in 1988. Rich received his B.A., in English, from the College of Holy Cross in 1983. He has been a member of the Cherry Hill Breakfast Rotary, the Bancroft NeuroHealth Golf Committee and has been involved in numerous Camden County Bar Association Committees, including Chair or Co Chair of the Real Estate, Land Use and Environmental Committee (2007-present), Chair of the Law Day Committee and a member of the Family Law Committee.
Paul Leodori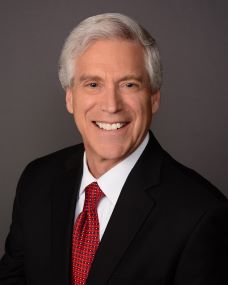 Paul Leodori has litigated civil matters throughout New Jersey for more than thirty (30) years on behalf of individuals and Fortune 500 companies. He has served as the Chairman of the New Jersey Community Association Institution's Education Committee, is a member of the New Jersey Community Association Institution's Litigation Action Committee and is former President of the Medford Township Homeowner's Advisory Board as well as an officer of several other community association Boards.
Mr. Leodori provides Community Association Boards and their managers with practical insights and solutions to problems facing them today. His practice services all areas of Community Association law including assessment collections, drafting, and amending documents, declaration and bylaws clarification, enforcement, and elections and voting issues.
While Mr. Leodori's practice focuses on representing Community Associations, he also practices employment law, environmental law, civil litigation, and insurance coverage and defense.
Mr. Leodori is a member of the New Jersey Bar, United States Court of Appeals for the Third Circuit, and the United States District Court for the District Court of New Jersey. He has been involved in several published opinions including Morton International, Inc. v. General Accident Ins. Co., 134 N.J. 1 (1993); Adron, Inc. v. Home Ins. Co., 292 N.J. Super (463 (App. Div. 1996; Rieder v. State Department of Transportation, 221 N.J. Super. 547 (1987); Matter of Bridgeton Bulk Materials Handling Facility, 1993 WL 420119, 93 N.J.A.R. 2d (EPE 203.
Ethan T. Kramer
Ethan graduated Rowan University in 2018 with a Bachelor of Arts in Political Science. He graduated Cum Laude from Widener University Delaware Law School in May of 2022. While at Widener, Ethan participated in the Veterans Law Clinic where he provided free legal representation to low-income veterans in appealing adverse Veteran's administration decisions.
Following law school, Ethan clerked for the Honorable Sherri L. Schweitzer P.J.Ch. in the Camden Vicinage. Ethan was admitted to the New Jersey Bar in June of 2023.